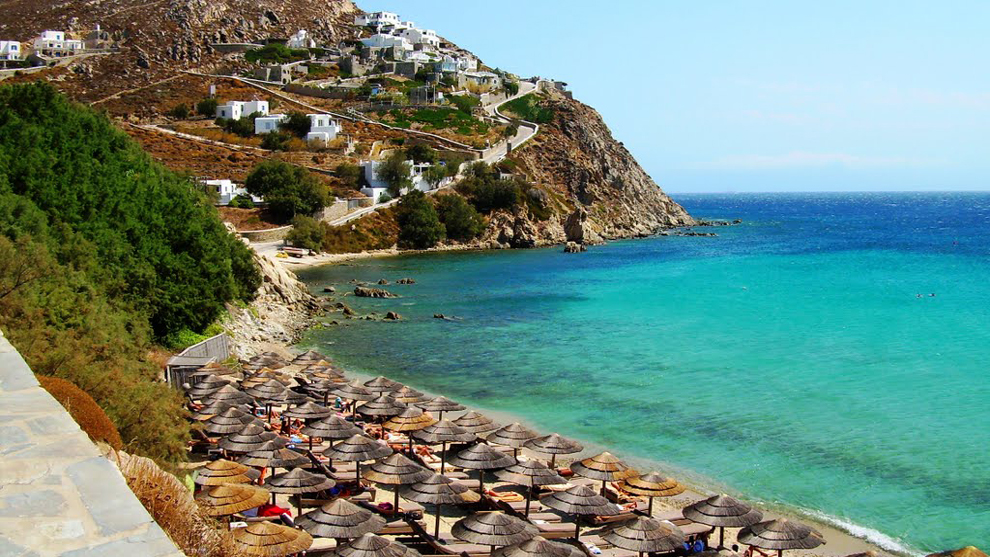 Elia beach is also a beautiful, large and popular beach. Last "stop" of boat transfers, transportation launches from Platis Gialos. One of the most beautiful beaches on the island with white sand, easy access and a good word to describe it would be «Gay friendly».
Beach Level
Accommodation
Royal Myconian Resort & Thalasso Spa 346 m.
Greco Philia Luxury Suites & Villas 353 m.
Sunrise Hotel 649 m.
Agrari Beach Hotel 671 m.
Restaurants
Elia Restaurant 36 m.
Capelayo 116 m.
Fun
Cocktail Bar Agrari 613 m.