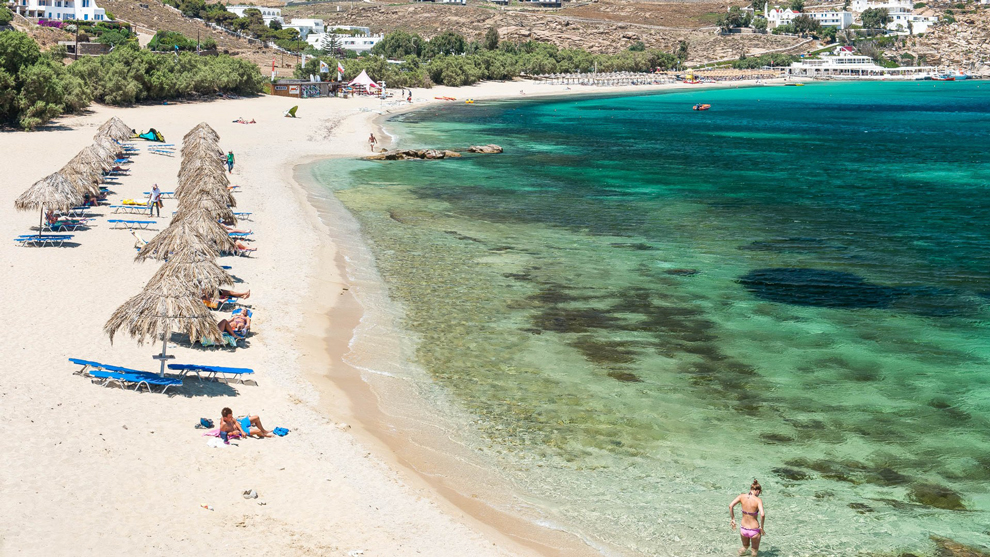 The Blue Flag flies here in Kalafatis beach many summers now! Windsurfing fun, relaxation, water sports, good food, the beach, can combine everything.
A feature of the beach is that there are plenty of trees that offers natural shading and the beach is divided in half for bathers and for lovers of water sports in such a way that everybody can be pleased.
Beach Level
Accommodation
La Residence Mykonos Hotel 235 m.
Aphrodite Beach Hotel 308 m.
Anastasia Village Hotel 491 m.
Iros Hamlet 592 μ.
Maroulina's Studios 1391 m.
Restaurants
Aquarius 98 m.
Aneplora 275 m.
Bandana 303 m.
Beach Bar Kalafatis 423 m.
Thalassa 431 m.