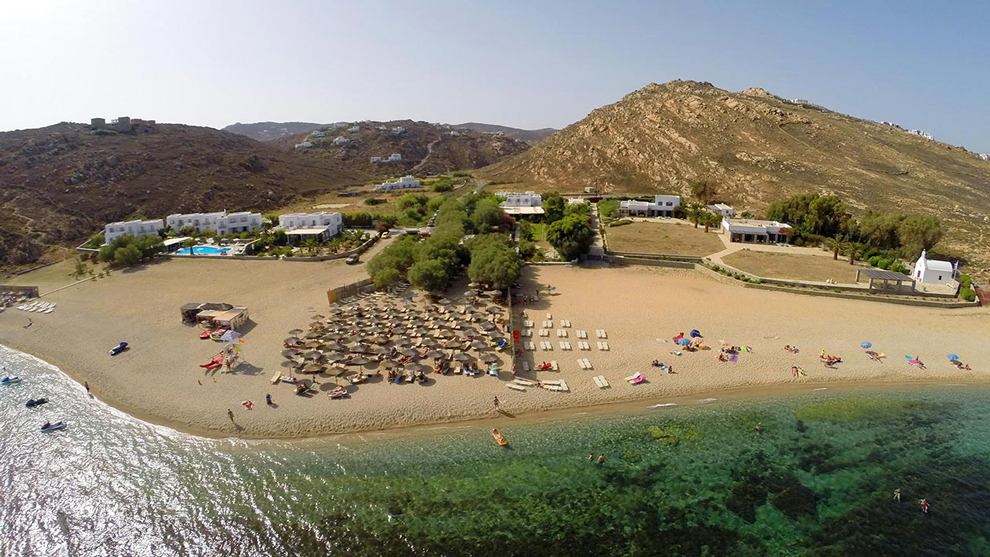 Agrari beach is another beautiful beach on the island, most isolated, for those who do not love the crowds. The spectacular, crystal-clear waters will compensate for the difficult journey, the long, sandy beach is divided into left and right hand and has umbrellas and sunbeds, water sports and beach tavern. For some reason that nobody really knows, the «right» piece is the left.
Beach Level
Accommodation
Sunrise Hotel 72 m.
Agrari Beach Hotel 133 m.
Myconian Imperial Hotel 891 m.
Greco Philia Luxury Suites 931 m.
Royal Myconian Resort  988 m.
Restaurants
Elia Restaurant 690 m.
Capelayo 753 m.
Fun
Cocktail Bar Agrari 47 m.
Super Paradise 1305 m.