Monastery of the Virgin Mary of Tourliani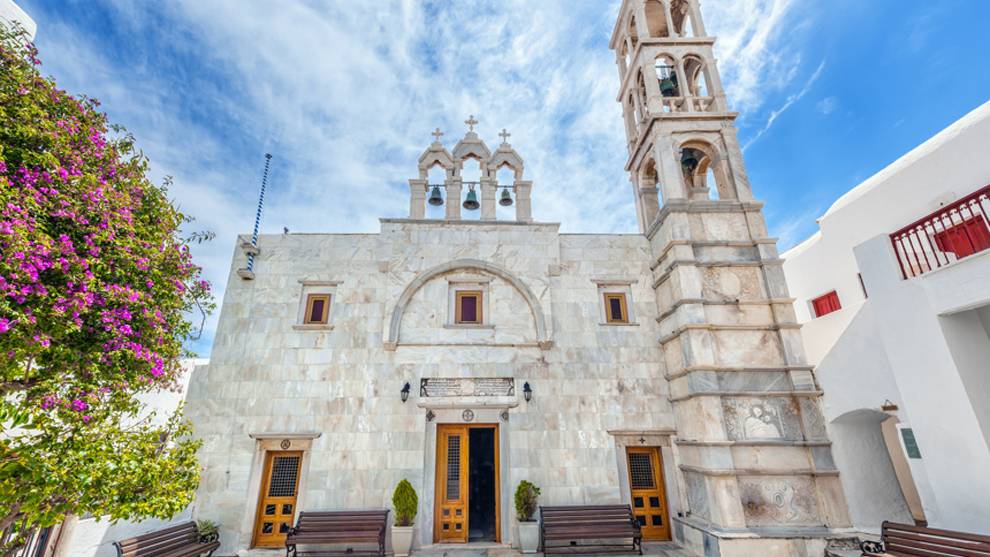 The Monastery of the Virgin Mary of Tourliani. Founded in 1542, this monastery was built in the place where there originally was an old church of The Virgin. From 1757 to 1767, consecrated/ dedicated to the church of The Presentation of the Virgin, it was renovated by the holy monk lgnatio Basoula and achieved its present day from The marvelous, carved- wood "baroque" rood screen in the three-chambered church, the bishops throne and the ambonas…(late 18th century) are said to have been made in Florence; the beautiful icons on the rood screen are attributed to the icon painter Ioannis "of Korfu".
The architecture of the complex, by the simplicity of its grandeur, impresses the visitor who will carefully observe the marble belfry and the water spigot in the courtyard which are elaborately decorated with carvings, typical examples of traditional marble sculpture. The monastery's collection include many old tools and utensils, important religious relics, priests' robes furnishings (old carved wood epitaph, analogia/podium etc), post-Byzantine icons, and various other offerings.
The main settlement of present day Ano Mera has extended (from its' center) in the area surrounding this monastery which formerly was vary significant to the island.