Catholic Church Our Lady of the Rosary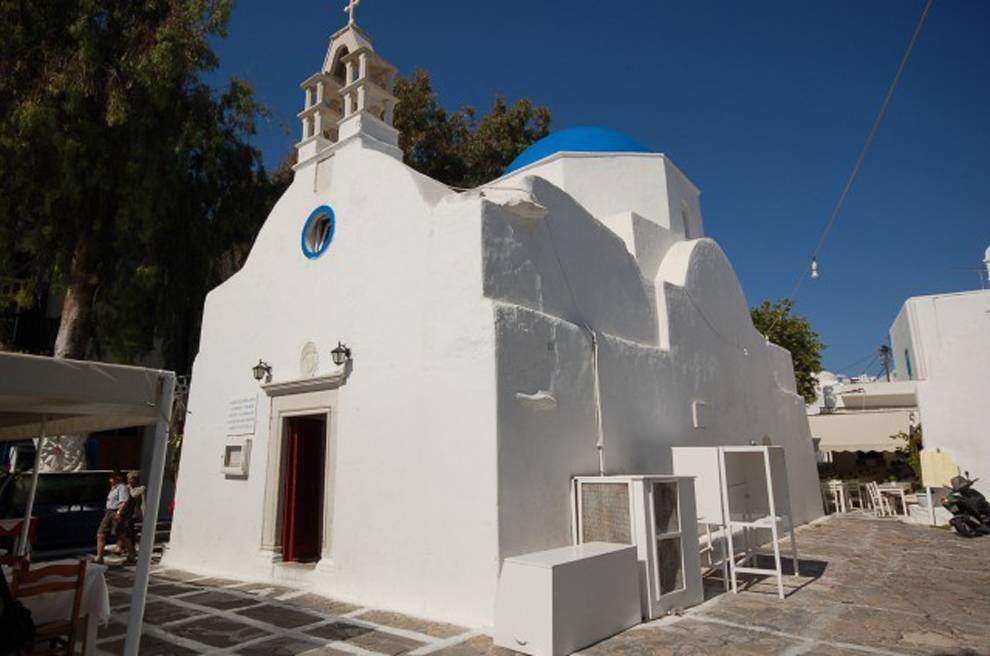 Catholic Church Our Lady of the Rosary. The Catholic Church of Mykonos is dedicated to Our Lady of the Rosary in 1668. In 1677, the church was renovated by the pontifical delegate Leonardo Xanthaki as the inscription in Latin, which is located above the main entrance. The picture on the altar depicts the Virgin and Child between St. Dominic, apostle of piety Ag. Rosary and St. Catherine of Siena. Moved to Mykonos from Venice in 1715.
On that occasion, the Vicar John Vitalis paved with slabs of marble floor of the church and placed the gilt bow around the image, thanks to the generous offering of his niece Maroussas Vitali. This testifies an inscription in the center of the Temple.
The Standard p. Foskolos, Tinos, decorated the altar in 1748. One could read an inscription on the upper side of the Monstrance. It was also possible to discern another sign of the priest on two carved wooden capitals of Arc, just above the icon. All this is now no more, because the sanctuary was burned on the night of May Day 1991 on Labor Day.
During the winter months, and especially during the period of Christmas, Epiphany and Lent, liturgies take place periodically for the permanent Catholic residents of Mykonos. Easter is a special program to celebrate the Western Calendar, for the convenience of foreign tourists.