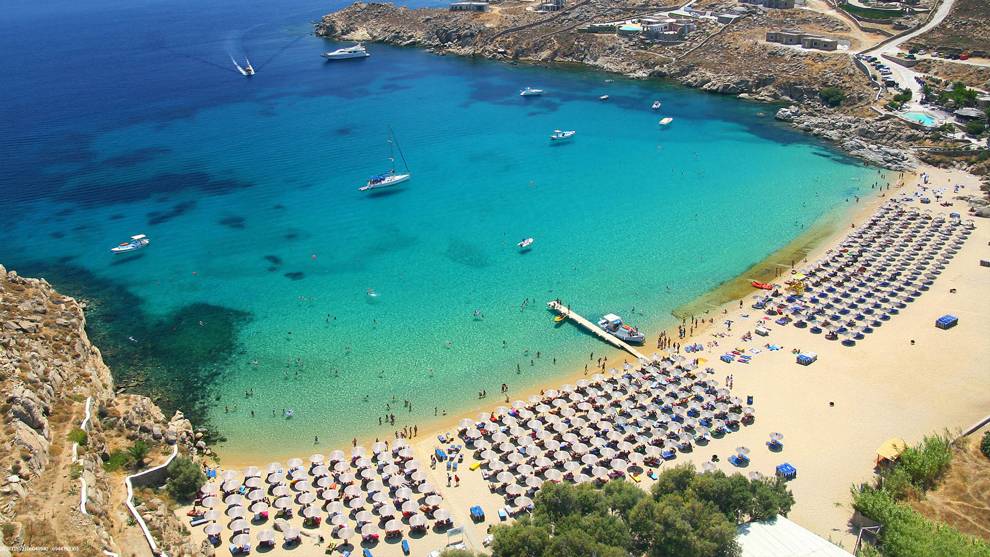 Super Paradise Beach is the most famous beach on the island. The parties arising on the Super Paradise beach, they have been the most important pole of attraction for young and those who feel young.
After the decade of the '50s, it has been established as the top place for VIPS. Many people, amazing clubbing and eccentricity to its greatness. If you see someone next to you who you admire, do not be surprised.
Do not forget to visit Super Paradise, if you want to live a unique experience with fun to its limits, in the club.
The transition to the Super Paradise can only be done with a privately owned vehicle or by boat from Platis Gialos.
Beach Level
Accommodation
Paradise Beach Resort & Camping 1237 m.
Sunrise Hotel 1431 m.
Agrari Beach Hotel 1436 m.
Fun
Super Paradise 103 m.
Cocco Bar 157 m.
Cavo Paradiso 1037 m.
Tropicana 1173 m.
Sunrise Paradise 1218 m.
Activities
Paradise Water Sports 1091 m.
Mykonos Diving Center 1150 m.
Paradise Beach 1357 m.
Agrari Beach 1404 m.
Water Action Sports1423 m.