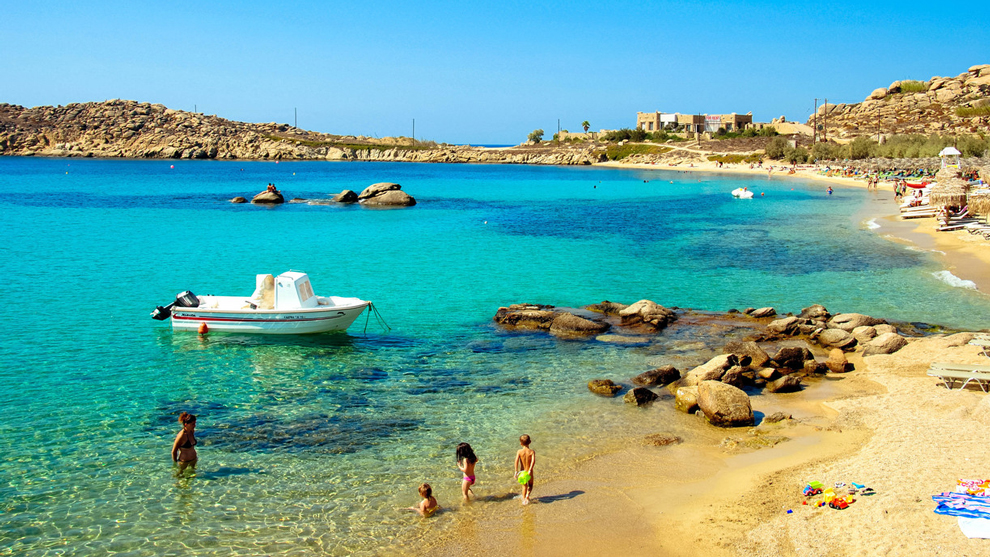 Paragka beach is a pretty small beach with a beautiful landscape (cape Drapanos). Located behind the beach of Agia Anna and it has one of the two camping on the island. With a wonderful view of Delos, and offers water, electricity, restaurant, mini market, free transportation from the port and frequent local bus service, the Paragka Beach is an interesting alternative holiday destination.
Beach Level
Accommodation
Mykonos Camping 149 m.
Zephyros Hotel 174 mμ.
Agia Anna Beach Studios 206 m.
San Giorgio 271 m.
Almyra Guest Houses 470 m.
Restaurants
Tasos Taverna 80 mμ.
Nikolas 82 m.
Blanco 240 m.
Bonatsa 756 m.
Notos 879 m.
Fun
Kalua 22 m.
Radio Paraga 102 m.
Salty 135 m.
Paradise 599 m.